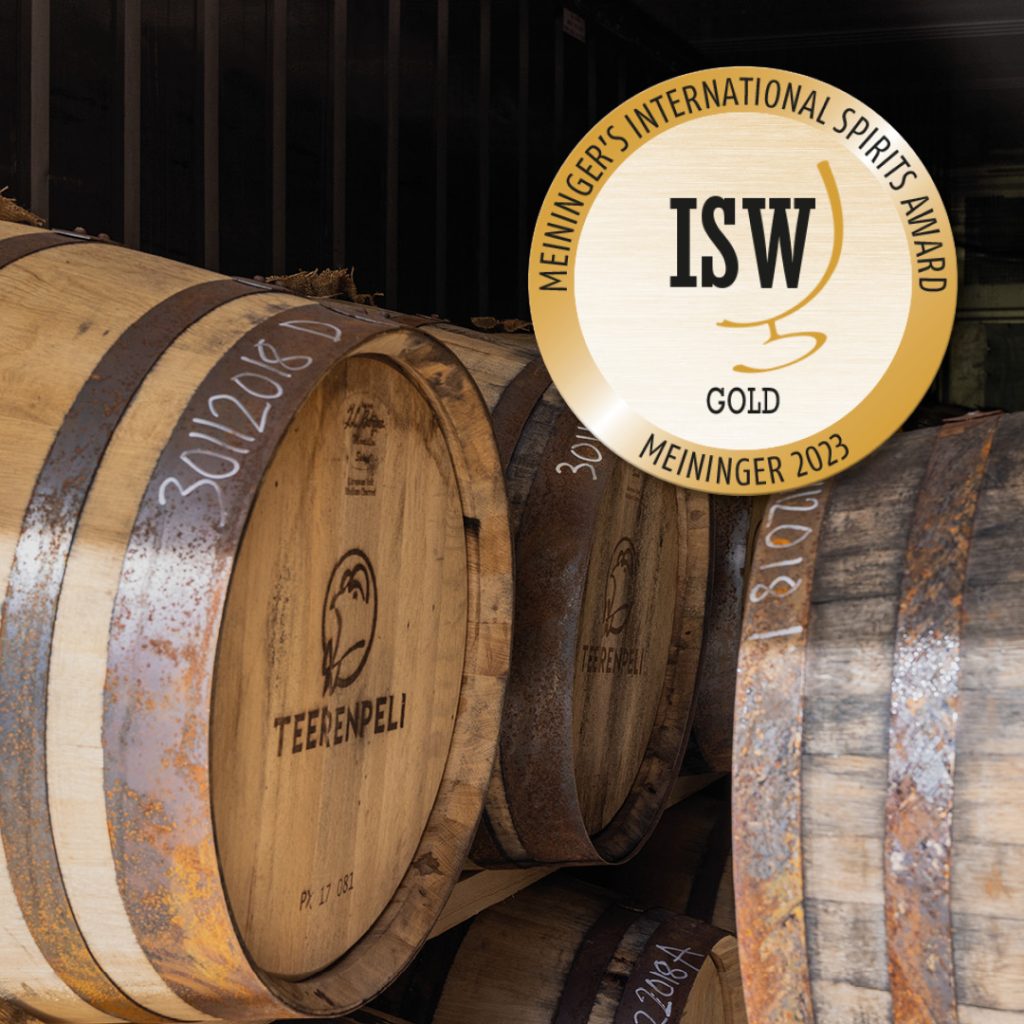 Teerenpeli Distillery Single Malt Whiskies KULO and PALO won gold medals at the Meininger's International Spirits Award ISW 2023 competition in Germany!
This is the first golden medal for Teerenpeli PALO Peated Sherry cask matured single malt whisky, which was released in 2022 to celebrate the 20th anniversary of Teerenpeli Distillery. For Teerenpeli KULO Aged 7 Years in 100 % sherry casks, this was an impressive add to the many medals it has won since its' release in 2019 and the third golden medal in the year 2023.
"It is always heart-warming to have this kind of recognition. This is team work, and I'm really proud of the whole Teerenpeli distillery team. We hope these awards help our German importer Kirsch Import e.K. to find new friends for Teerenpeli Distillery single malt whiskies throughout Germany, which is one our oldest export markets", says Jaakko Joki, the Head Distiller at Teerenpeli Distillery.
This award is presented yearly by Meininger, and it is the most important German spirit award. There are different categories and the Judges award points in different areas like smell, taste and overall impression. With these links you may look for the German tasting notes of Teerenpeli Kulo Aged 7 Years and Teerenpeli PALO Peated Sherry.
Teerenpeli Distillery is one of the oldest Nordic distilleries established in 2002. Thanks to its own wood pellet power plant, the calculated carbon foot print of Teerenpeli Brewery & Distillery is only about 10 % compared to using natural gas or oil on its production. As part of the sustainability actions, the single malt whiskies are matured in former sea containers at the distillery. Read more about the sustainability actions at Teerenpeli Distillery here.
Prost & kippis!
For more information, please contact sales@teerenpeli.com.