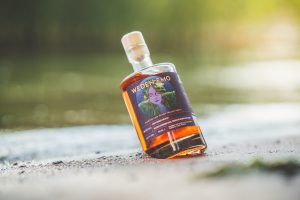 The second part of Teerenpeli Amarone Cask Whisky Trilogy is here! Teerenpeli Weden emo is a 10-year-old double wood matured single malt whisky. Weden emo has matured 10 years in Bourbon casks and finished in Amarone red wine casks.
The color is gentle coppar, and the nose has aromas of ripe red fruits and vanilla beans. The Amarone casks have given beautiful reddish color and wine-like aromas for the single malt whisky. The taste is rich with berries and pleasantly spicy.
Weden emo is a limited edition of 1120 bottles, and it is available in Teerenpeli restaurants and selected travel & retail and export markets.