Teerenpeli Virtual Tasting
Welcome to the virtual tasting of Teerenpeli whiskeys. Here you can taste Teerenpeli's award-winning whiskies under the guidance of Teerenpeli's Senior Whiskey Ambassador Jussi Oinas. You can have your own private whiskey tasting alone or with your friends. Anywhere, anytime!
In the videos on this page, we briefly introduce the aroma and taste characteristics of our selected whiskeys. We also talk through about their backgrounds. Each whiskey has a own video, so you can watch them in any order you prefer. If you want, you can add your own aroma and tasting notes to the comment fields of these videos by ckicking YouTube button on the video. Enjoy!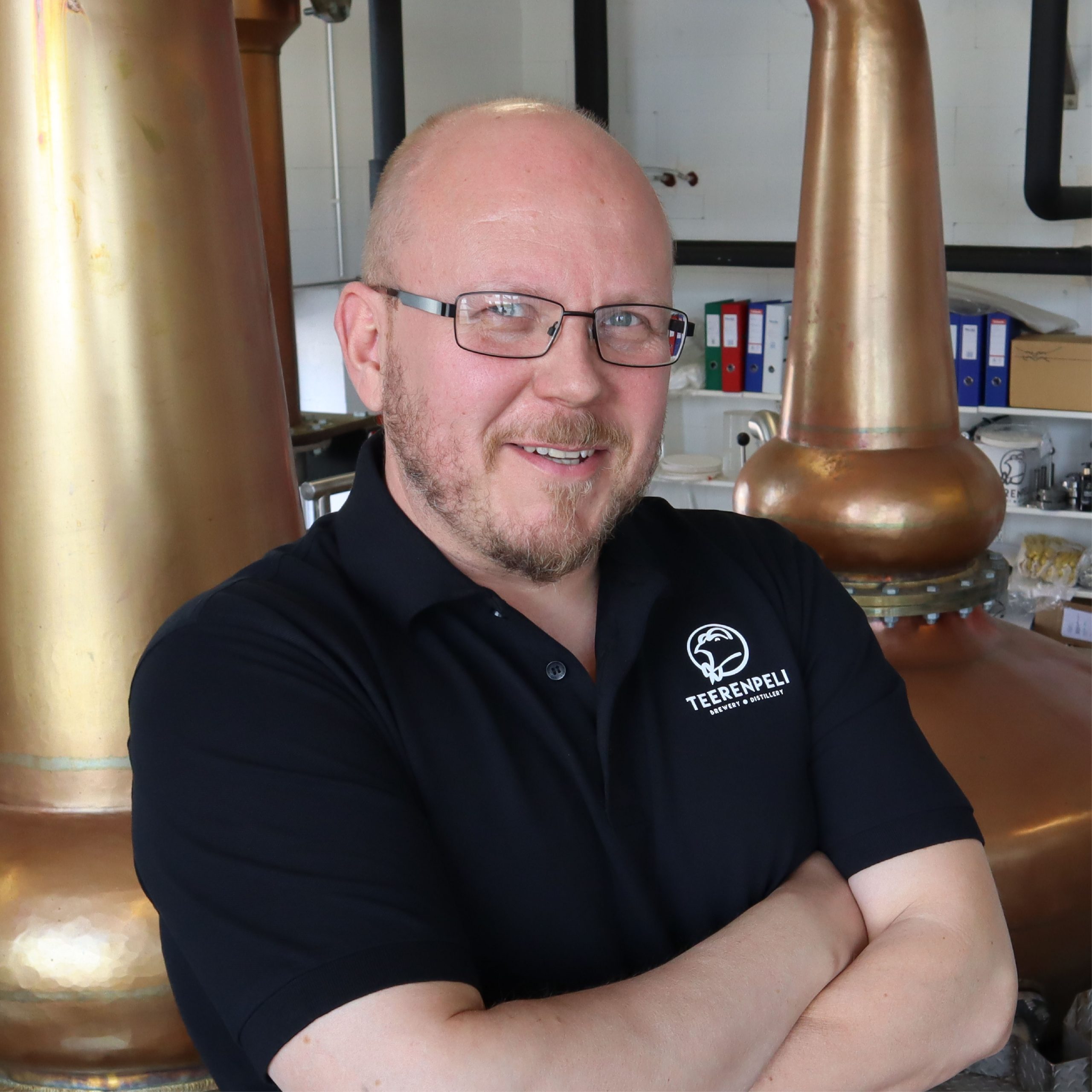 JUSSI OINAS, Senior Whisky Ambassador
Jussi Oinas has already more than a decade of experience in distilling and producing whisky. Beside all the tasks in the distillery, he is also in charge of our tastings, tours in original distillery and other customer events. Jussi has hundreds of stories about whisky. Some of them you can here on these videos. Jussi grew in a farming family, so he appreciates a good barley.
WATCH THIS VIDEO FIRST
Watch this video first. In this video we will tell you what Teerenpeli Virtual Tasting is all about. We also guide you to the beginnings of what things are evaluated about whiskey and help you on with the secrets of nosing and tasting.
TEERENPELI VIRTUAL TASTING VIDEOS
Watch the video to match your whisky. 
KASKI sherry matured
Single Malt Whisky
Teerenpeli Distiller's Choice KASKI is matured only in selected sherry casks. Teerenpeli KASKI is one of the most awarded Teerenpeli whiskies.
SAVU gently peated
Single Malt Whisky
Teerenpeli Single Malt SAVU is distilled from peated malt and matured in carefully selected bourbon (80%) and Pedro Ximenez sherry (20%) casks.
PORTTI Port Wood finished
Single malt Whisky
Portti Port Wood finished is matured in small 140 liter ex-bourbon casks for 3-4 years. The finishing is done in ex-Port wine casks.
KULO AGED 7 YEARS Sherry matured
Single Malt Whisky
Kulo is matured 7 years in selected sherry casks. Kulo is bottled in strength of 50,7% of alcohol to build up the character of the whisky.
AGED 10 YEARS
Single Malt Whisky
Aged 10 years Single Malt Whisky is matured in a combination of bourbon and sherry casks (85% bourbon, 15% sherry) for a decade.
PALO PEATED SHERRY MATURED SINGLE MALT WHISKY
Teerenpeli PALO 46% is the anniversary release from 20 year-old Teerenpeli Distillery. Gently peated Teerenpeli new spirit has matured in carefully selected ex-PX and ex-Oloroso sherry casks.