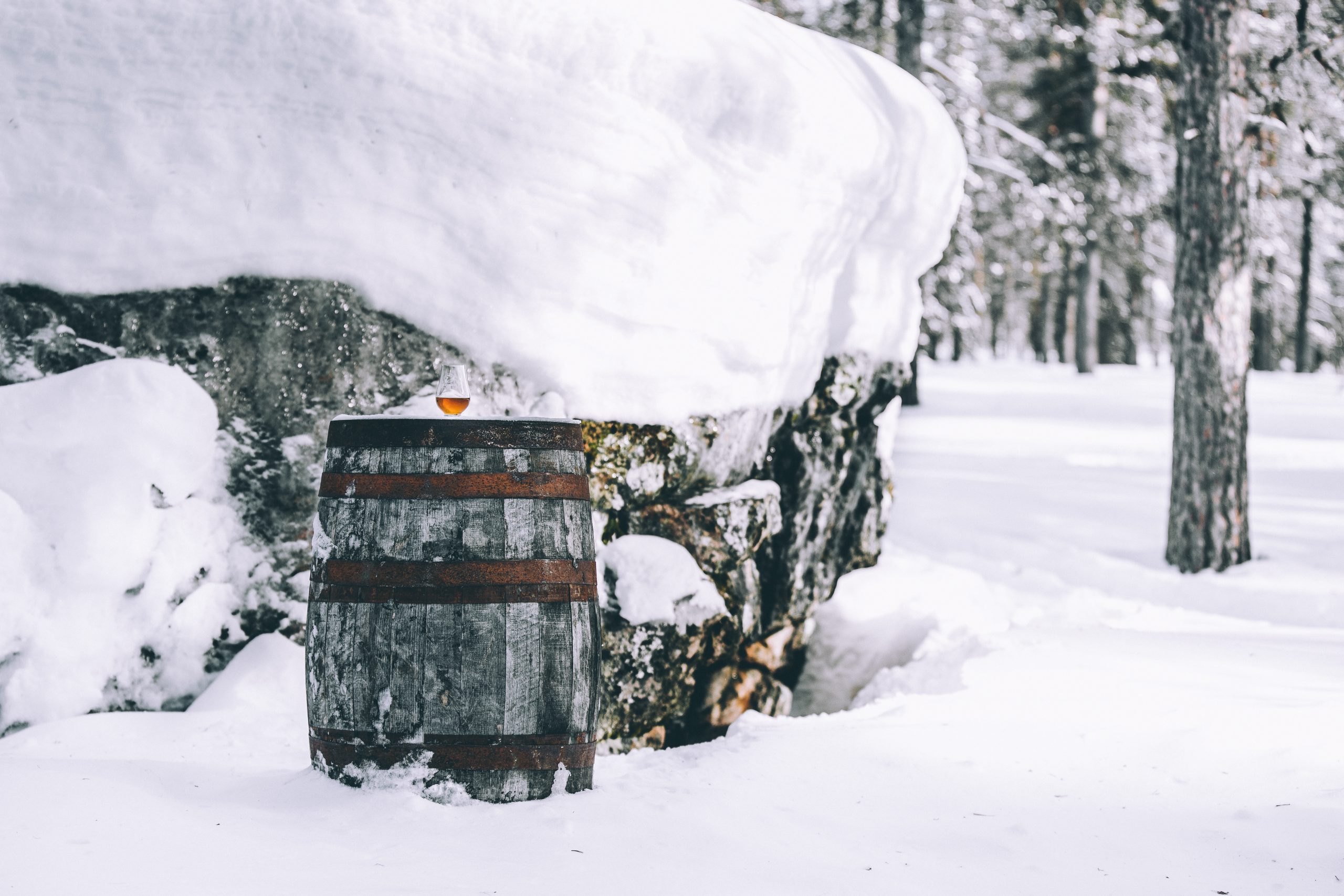 The Whiskies
Teerenpeli Single Malt Whiskies are produced in Teerenpeli Distillery using Finnish malt from local malting factory and fresh and hard Salpausselkä ground water.  We use traditional stilling and maturing methods and the original copper pot still equipment.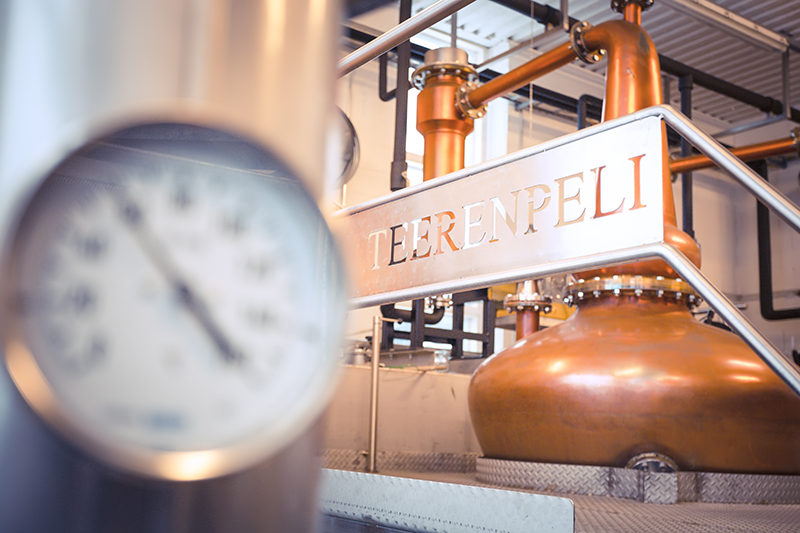 Teerenpeli Single Malt Whiskies
Teerenpeli Single Malt Whiskies are collected in three different categories. Teerenpeli whisky range includes 5 different kinds of Single Malt Whiskies. They are presented one by one in this page.
We also produce some patches of Distiller's Choice style whiskies. For example during 2020 to 2021 we are bottling three different aged ex-Rum cask double wood finished single malt whiskies.
Third category is Private cask whiskies for our private customers, groups or companies. You can read more about Private casks over here. 
The Awards
Teerenpeli Single Malt Whiskies has been awarded in several competitions throughout the years. The latest achieve was when KULO Single Malt was rewarded as a GOLD OUTSTANDING reward in International Wine & Spirit Competition 2020. The best possible reward there is. Our SAVU was also rewarded with GOLD reward in the same competition. On the top of those Teerenpeli Distillery also collected three silver medals.
You can read more about IWSC 2020 competition over here.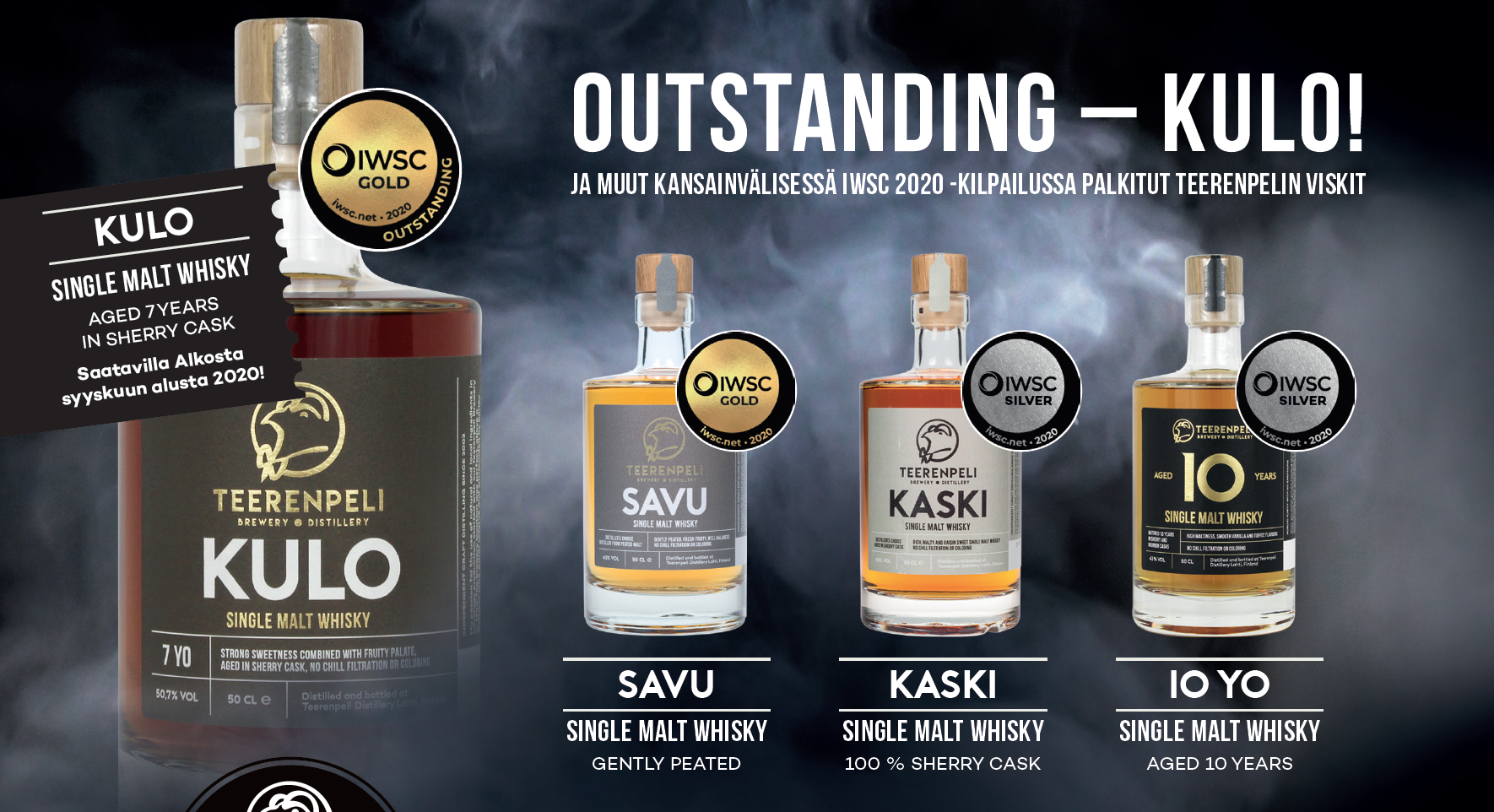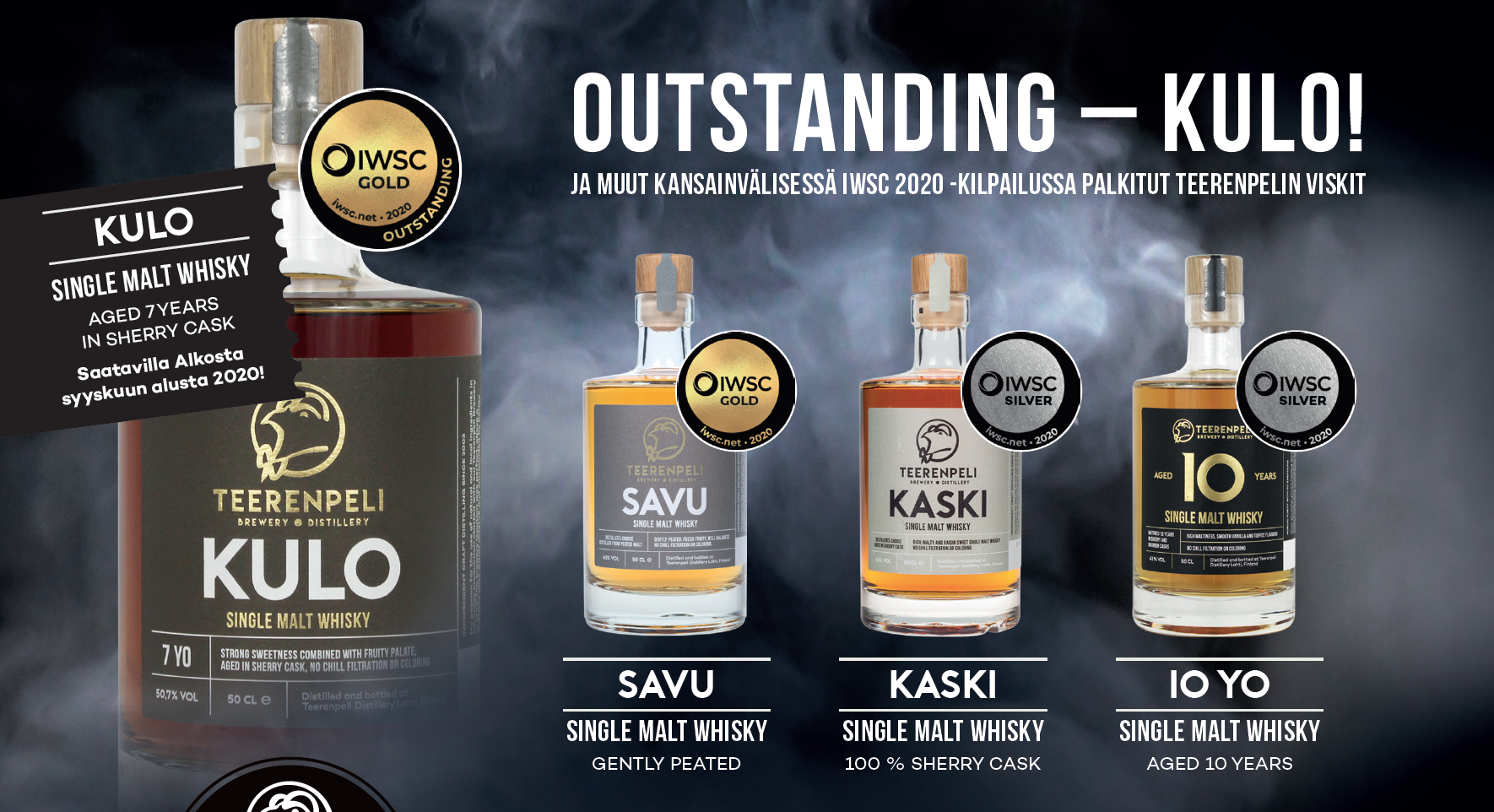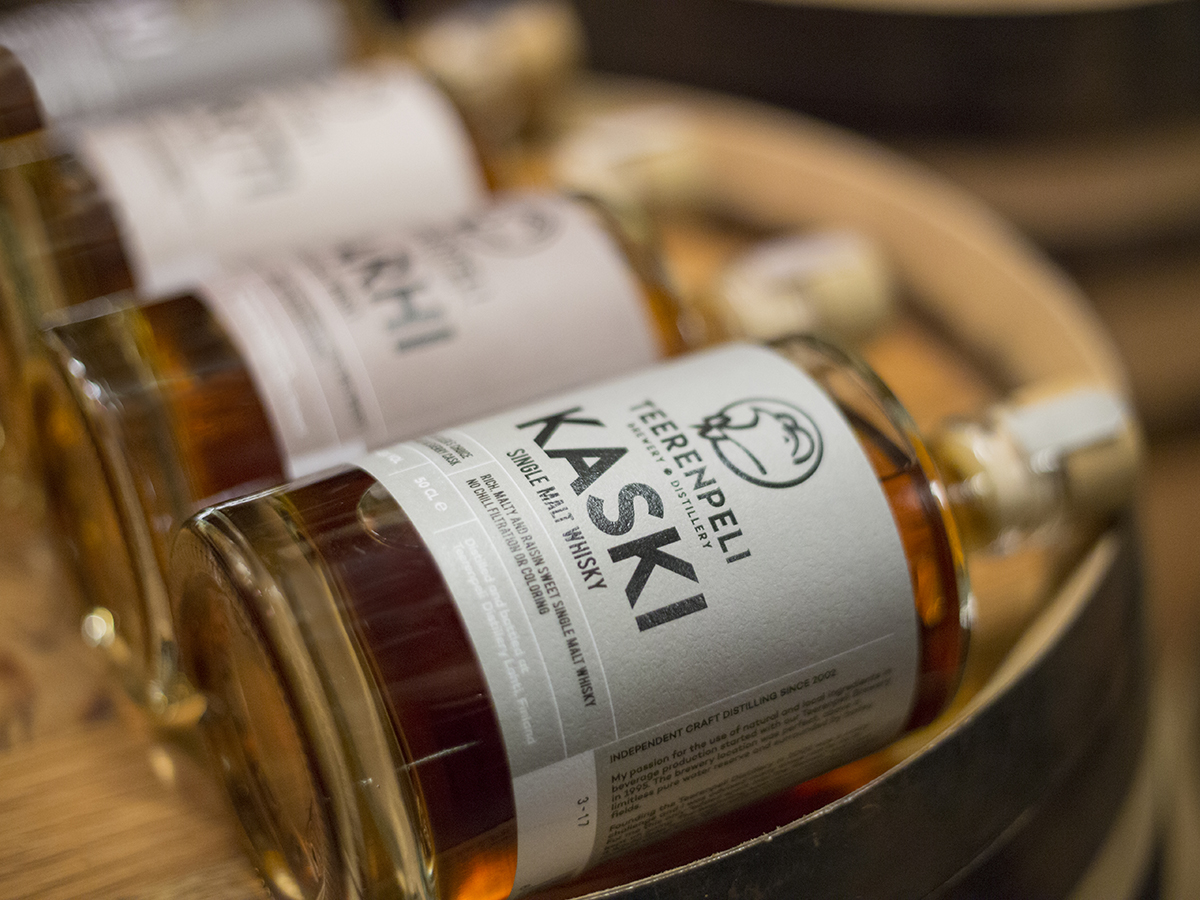 Where to buy
You can find our Distillery products from Baltic ocean ferries like ms Finlandia, Tallink-Silja and Viking Line. In Finland our products are listed in ALKO and in Sweden in Systembolaget. Our friends in several countries are using their channels to spread out premium products. We have importers in Germany, Sweden, USA, Belgium, Luxemburg and Estonia. Our friends in importing you´ll find here.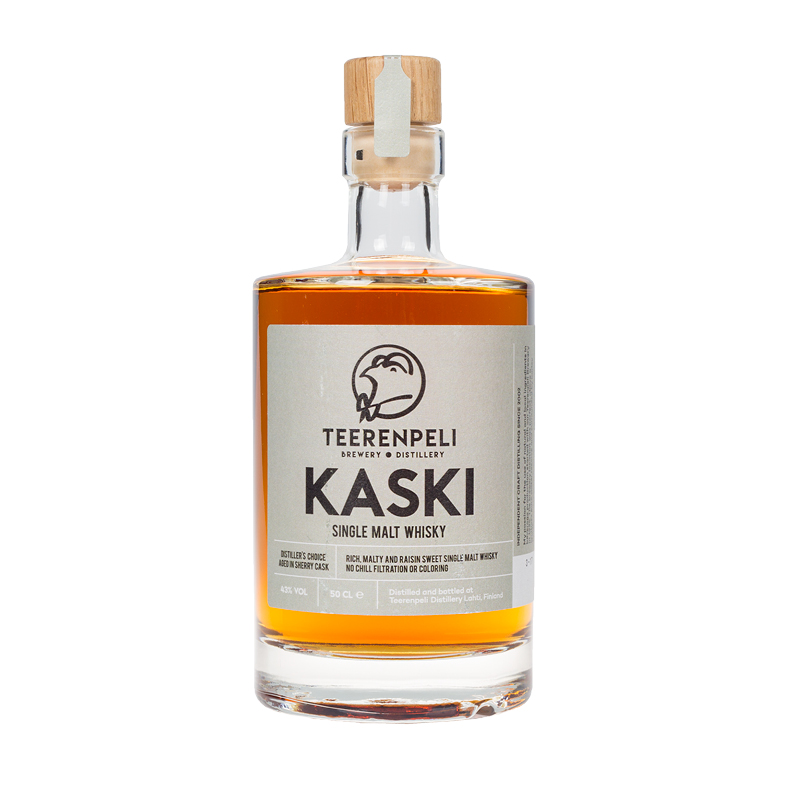 Kaski
100% Cherry Cask
Teerenpeli Distiller's Choice KASKI Single Malt Whisky opens Teerenpeli Distillery's Finland Series.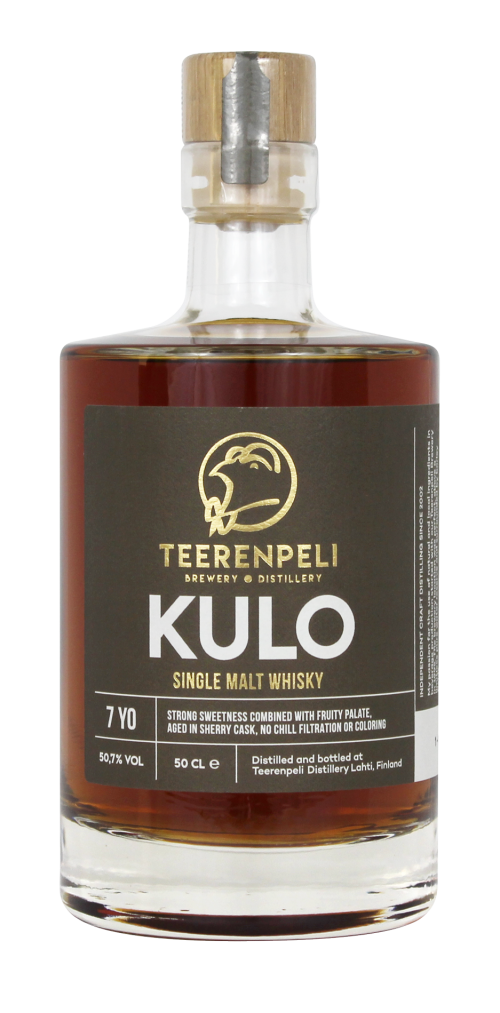 Kulo
7 YO Sherry Cask matured
Distilled from Teerenpeli lightly peated new make and matured 7 years in selected sherry casks.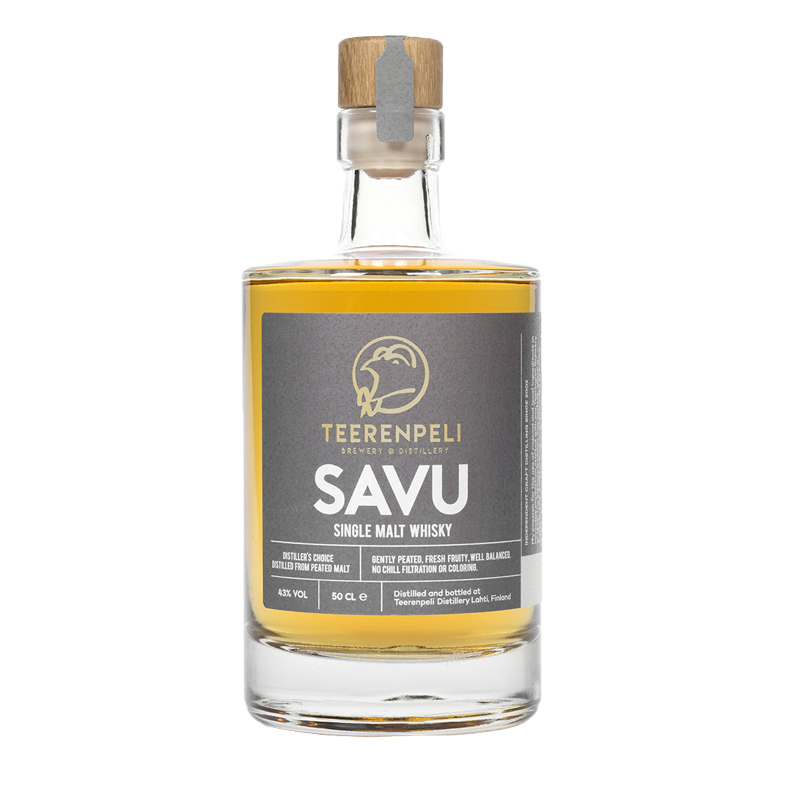 Savu
Peated Single Malt
Gently Peated single malt
SAVU is first peated single malt in Teerenpeli core whisky range.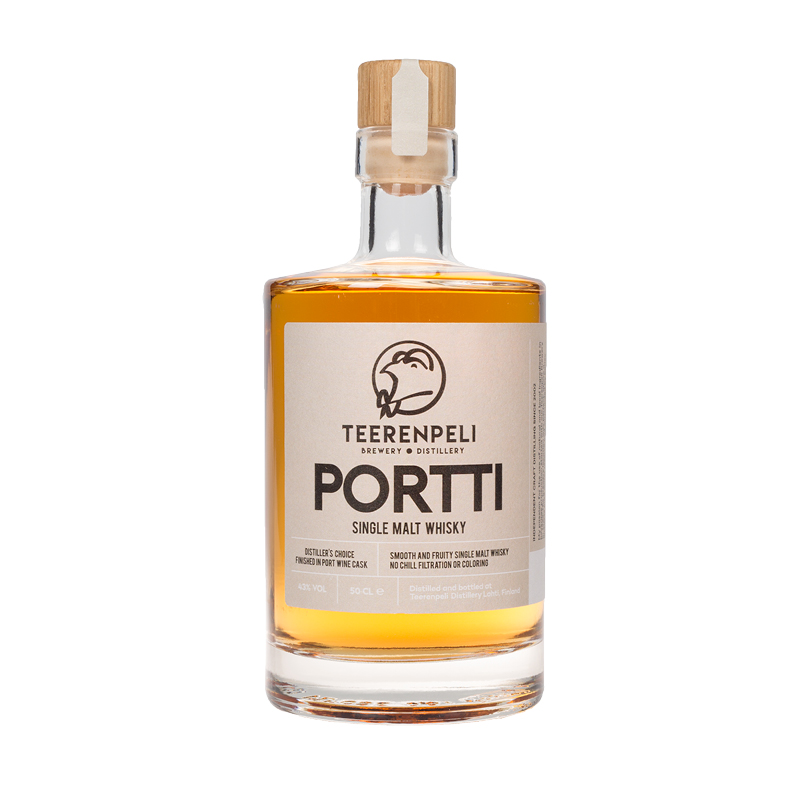 Portti
Port wood finish
Matured for 3-4 years in bourbon casks and finished one and a half years in port wine casks.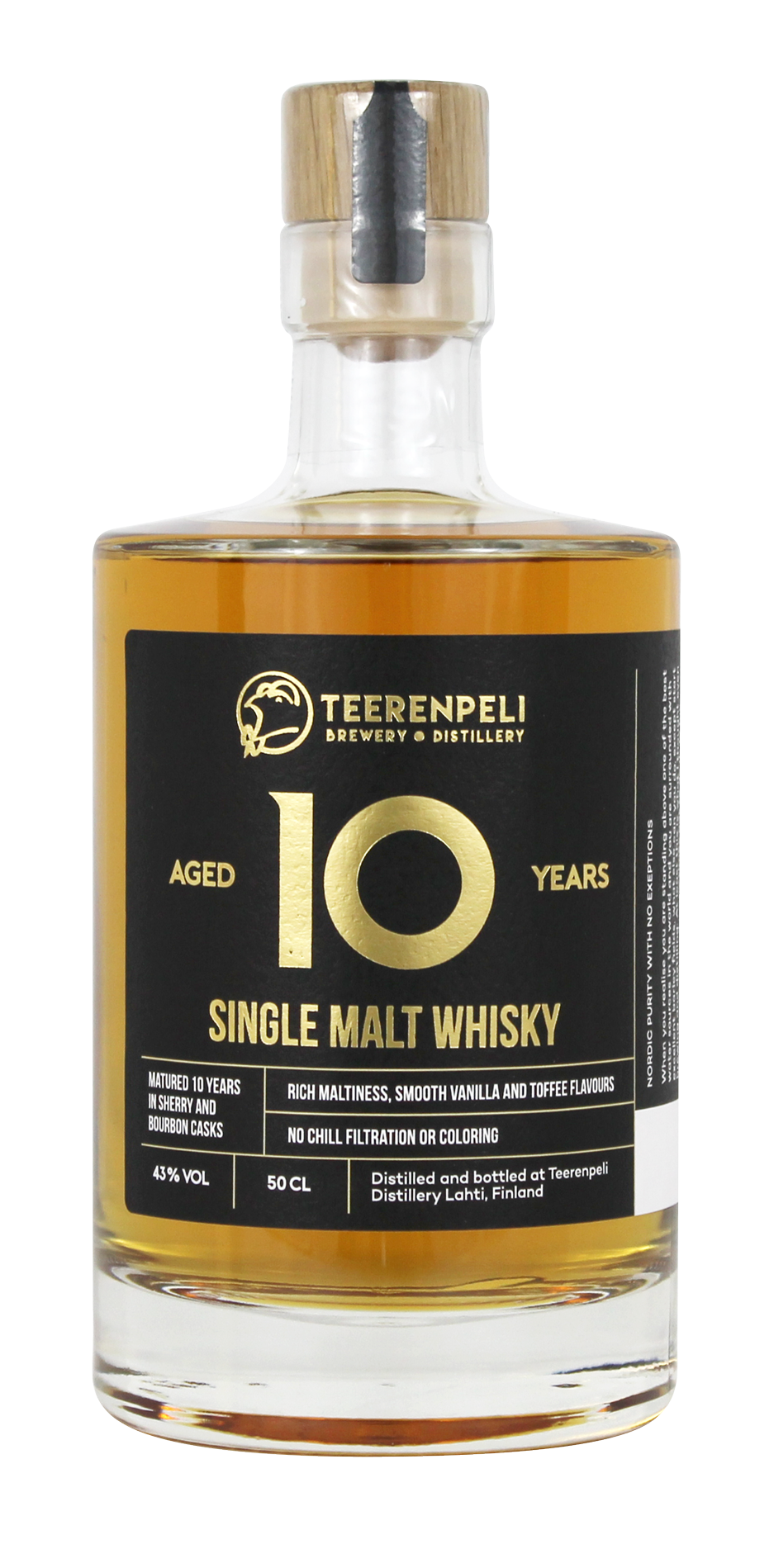 Aged 10 years
Single Malt
Teerenpeli Single Malt Aged 10 Years is the first Finnish 10 year old whisky.