Aged 10 years
Single Malt
Teerenpeli Aged 10 Years Single Malt yo is the first Finnish 10 years old whisky. It has a pale golden-brown colour, and you can smell maltiness and vanilla with a bit of toffee. The palate is oily, rich and smooth with a bit of toasted sugar. Finish is pleasant, warm and has a hint of vanilla and it has been maturated in bourbon and sherry casks (80/20%). The whisky was launched 10th of October 2015.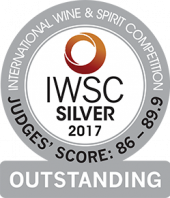 Aged 10 Years (10-Yo)
the first finnish 10 years old single malt whisky
Single Malt made with Finnish barley malt was matured in a combination of bourbon and sherry casks (85% bourbon, 15% sherry) for a decade before being bottled.
Color
Golden yellow
Nose
Malty, sweet vanilla
Palate
Oily, pleasant vanilla with a hint of pepper
ABV
43%
Size
Bottle Size 50 cl
Packed in 4 bottle boxes